Vík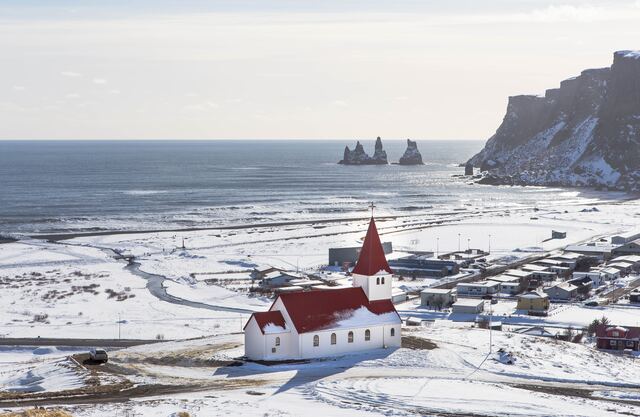 Travel alerts and warnings from safetravel.is
April 4: Blizzard in South & South East Iceland

Very strong wind gusts near mountains (up to 40 m/s, 144 km/h, 90 mph) from Grindavik to Vik and Höfn. Blowing snow, poor visibility and difficult driving conditions. Adjust travel plans.
Avalanche danger

Considerable avalanche danger (stage 3 of 5) in mountains in Westfjords and around Siglufjörður, Ólafsfjörður and Dalvík (North Iceland).